Clallam Bay Corrections Center (CBCC)

Facility Alerts & Notices
Before visiting, check this page for notices and alerts that may impact your travel plans.
CBCC Visiting Information
Visitor Application Process
To visit an inmate, you must complete the visitor application process. Go to the Prison Visits webpage for information about what is required in your specific circumstances to complete the visitor application process.
The visitor application process must be completed for both Prison Visits and Video Visits.
Visitor Guidelines
The general guidelines that are applicable to all prison facilities is detailed in DOC Policy 450.300 Visits for Incarcerated Individuals (pdf). CBCC also has its own Visitor's Guidelines (pdf) detailing important notices, visiting rules, guidelines for all visits (prison and video), and regular visiting hours for each housing unit.
CBCC's Regular Visiting Hours have also been published below as a quick reference for your convenience.
Scheduled Events
Many scheduled events are hosted at CBCC. These events may disrupt regularly scheduled visiting hours. Please refer to the CBCC Event Calendar (pdf) for information regarding upcoming scheduled events.
Regular Visiting Hours
Below are the regularly scheduled visiting hours for each unit that accepts visitors at CBCC. Regular visiting hours are subject to change due to unplanned incidents, as well as scheduled events. Please check facility alerts & notices, CBCC Event Calendar (pdf), CBCC Visit Schedule Calendar (pdf) and Visitor's Guidelines (pdf) for information that may impact your travel plans.
A, B & D Units
Friday
Saturday
Sunday
Monday
Rotating Schedule – See Visit Schedule Calendar

(pdf)

11:00 a.m. - 7:00 p.m.
11:00 a.m. - 7:00 p.m.
11:00 a.m. - 7:00 p.m.
11:00 a.m. - 7:00 p.m.
Restricted Housing Unit (RHU)
Visiting may occur on any visit day, however, availability is limited to the number of available no contact booths.
Video Visiting Hours
Per Video Visit Expectations (pdf), video visits will be scheduled in 30 minute increments and may not exceed one hour in duration. Video visits may be scheduled by an approved visitor through Securus at least 24 hours in advance.
Securus Terminal
A Unit
Days
Time
Daily:
9:00 a.m. – 11:00 a.m.
1:00 p.m. – 1:30 p.m.
2:30 p.m. – 3:30 p.m.
6:00 p.m. – 8:00 p.m.
B Unit
Days
Time
Daily:
9:00 a.m. – 11:00 a.m.
12:00 p.m. – 1:00 p.m.
2:30 p.m. – 4:00 p.m.
6:00 p.m. – 8:30 p.m.
D Unit
Days
Time
Daily:
10:00 a.m. – 11:00 a.m.
12:00 p.m. – 1:00 p.m.
2:30 p.m. ­– 3:30 p.m.
6:00 p.m. ­– 8:00 p.m.
Facility Programs
Academic & Partnership Programs
Adult Basic Education
Building and Maintenance Technology
Cloud and Computer Development Design
Dog Training & Adoption Program
General Education Development (GED)
Professional Baking and Pastry
Small Business Entrepreneurship
Small Business Accounting
Research Based Programs
Intensive Transition Program (ITP)
Work & Vocational Programs
Correctional Industries (CI) employs offenders in their garment factory and laundry
Food Service
Clerks
Electricians
Groundkeepers
Mechanics
Recreational assistants
Warehouse workers
Welders
Community Involvement
Clallam Bay works closely with the surrounding communities to maintain communication lines about the status of the facility, hiring, and rendering assistance, if needed.
Volunteer Programs
Many volunteers in the community are active in developing programs at the facility. Volunteers participate in religious bible study, worship services, one–to–one prison mission and other cultural, ethnic and recreational opportunities.
Art in Public Places
The Art in Public Places (AIPP) program facilitates the acquisition, placement, and stewardship of artwork in state-funded building projects throughout Washington. The Washington State Legislature established the AIPP program in 1974 to acquire artwork for educational institutions and state agencies, funded by ½ of 1 percent of the state's portion of construction costs. Today, the State Art Collection includes more than 4,700 artworks.
The Vision, 1996 | Father and Son, 1980 | Acoma Deer, Morningstar Eagle, Where the Grizzly Walks, 1984
Clallam Bay Superintendent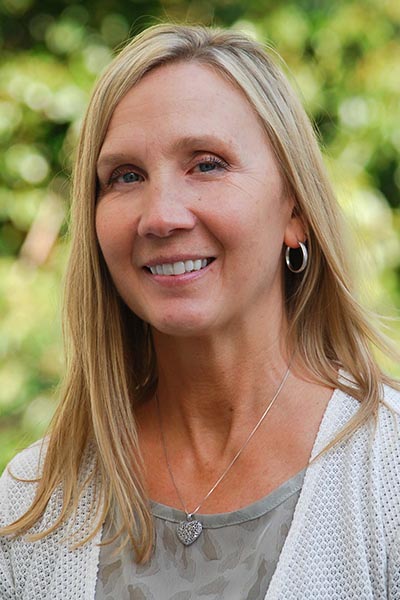 Superintendent Jeri Boe
Jeri Boe started her career with the Washington State Department of Corrections in May 1993 as a Corrections Officer at Clallam Bay Corrections Center (CBCC). She then served as a Correctional Counselor and worked with the Youthful Offender Population (YOP) that had been newly assigned to the facility. Shortly thereafter, she was promoted to Correctional Unit Supervisor overseeing both Close Custody and YOP units. Jeri served on the Emergency Response Team from 1995-1997 and on the Special Emergency Response Team from 1997-2004.
In 2004, Jeri was promoted to Community Corrections Supervisor in the department's Community Corrections Division where she worked with individuals under community supervision throughout both Jefferson and Clallam counties in Washington State. During her time in Community Corrections, she served on the Swift and Certain Implementation team where she assisted with the development of policies and procedures related to the Swift and Certain violation process.
Jeri was promoted to Associate Superintendent of Programs at CBCC in 2015, and two years later she was appointed as Superintendent of the Clallam Bay Correction Center.