PRESS RELEASE: Megan Pirie Appointed Director of Person-Centered Services
Released July 18, 2023
Contact Chris Wright

(email)


Communications Office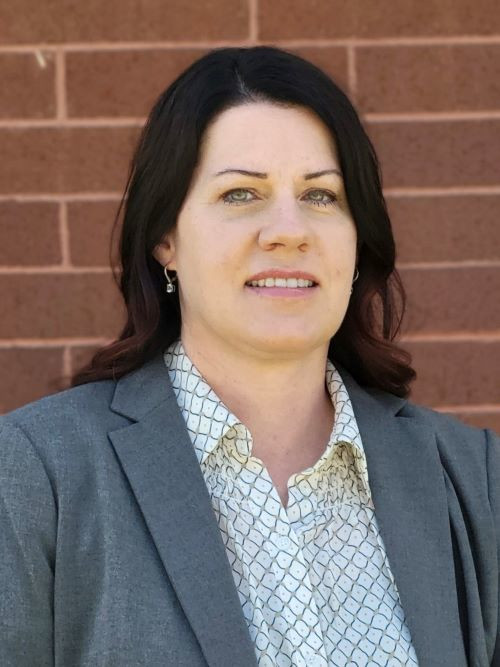 Megan Pirie, Director of Person-Centered Service
(Photo courtesy of Communications Office)
TUMWATER – Department of Corrections' (DOC) Secretary Cheryl Strange has appointed Megan Pirie as the agency's Director of Person-Centered Services. Pirie is the second person to hold the position, which was created by Strange to incorporate the voice and perspective of incarcerated individuals into DOC's practices and policies.
"As we continue to evolve into a more humane corrections system, it is imperative that we too have this voice at the table," said DOC Deputy Secretary Sean Murphy. "With her combination of lived and professional experience, Megan is the ideal professional to continue this work."
Pirie will keep open a vital communication channel between the population and DOC leadership. She will visit the prisons and facilitate discussions with incarcerated individuals, as well as their families, to hear their concerns. She will also review DOC's policies and practices through the lens of someone with lived experience.
Pirie was released from prison nearly 30 years ago after serving time for selling drugs. She spent most of her sentence at DOC's 'Work Ethic Camp' on McNeil Island. It was an experience that drastically altered the course of her life.
"I returned to Spokane as a young single mother determined not to get in trouble again, but with little direction and resources," said Pirie. "I was lucky to have the support of my family."
Pirie vowed to turn her life around, and she has made good on that promise over the last three decades. She began her post-DOC career working for doctor with a family practice who also served as the doctor for the Spokane County Jail. She transitioned to the car rental business several years later and quickly progressed to a job in sales at a local dealership. The job was lucrative, but Pirie was looking for work that would contribute to dismantling systemic racism.
She decided to go back to school to become a licensed substance use disorder counselor. In this role, she helped scores of formerly incarcerated individuals on their path to recovery. Pirie then transitioned to a Recovery Support Navigator at a non-profit revolving bail fund where she focused on preparing individuals for release. Most recently, Pirie worked as a Community Organizer for Stand For Children Washington. It was there that she helped pass legislation that ended the practice of forcing parents to pay for their children's juvenile rehabilitation. She also assisted with the lived experience compensation legislation that is now being used to pay incarcerated individuals at the Washington Corrections Center for Women.
"Incarcerated individuals all have strengths and talents that are often hidden by guilt and shame as a result of their experience with the legal system," said Pirie. "It's my passion to help them overcome those obstacles."
Pirie is a graduate of the Washington State Association of Head Start and ECEAP Parent Ambassador Program. In her spare time, she enjoys boating and volunteering with the Eastern Washington chapter of All of Us or None, a grassroots organization that works to restore the rights of formerly incarcerated individuals.