Stafford Creek Corrections Center (SCCC)

Facility Alerts & Notices
Before visiting, check for notices that may impact your travel plans. For visitation cancellations, you can follow

@WADOCVisits on Twitter.
Effective Thursday, December 24, 2020: If a correctional facility is experiencing an outbreak, it may need to move incarcerated individuals' housing locations. During these occasions, there may be some interruptions to pre-scheduled video visitations as these moves occur. If delayed, these video visits will be rescheduled as soon as it is safe to do so.
Effective Thursday, December 10, 2020: Corrections has temporarily suspended the acceptance of new Extended Family Visit (EFV) applications...see 12/11/2020 memo

(pdf)

.
Effective Friday, March 20, 2020: Corrections is temporarily suspending all volunteer access and associated services at all prison facilities...see COVID-19 facility alert details

(pdf)

.
Effective Friday, March 13, 2020: Corrections is working to implement enhanced screening protocols...see COVID-19 facility alert details

(pdf)

.
Contact & Location
At A Glance
Local Family Council
DOC Policy 530.155 Family Councils


Custody Level: Minimum,
Medium & Maximum
Living Units & Custody Levels
Capacity: 1,936 male inmates
Year Opened: 2000

SCCC Visiting Information
Visitor Application Process
To visit an inmate, you must complete the visitor application process. Go to the Prison Visits webpage for information about what is required in your specific circumstances to complete the visitor application process.
The visitor application process must be completed for both Prison Visits and Video Visits.
Visitor Guidelines
The general guidelines that are applicable to all prison facilities is detailed in DOC Policy 450.300 Visits for Incarcerated Individuals

. SCCC also has its own Visitor's Guidelines

detailing important notices, visiting rules, guidelines for all visits (prison and video), and regular visiting hours for each housing unit.
SCCC's Regular Visiting Hours have also been published below as a quick reference for your convenience.
Family Friendly Events
Many family friendly events are hosted at SCCC. These events may disrupt regularly scheduled visiting hours. Please refer to the SCCC Family Friendly Events Calendar

for information regarding upcoming scheduled events.
Regular Visiting Hours
Below are the regularly scheduled visiting hours for each unit that accepts visitors at SCCC. Regular visiting hours are subject to change due to unplanned incidents, as well as scheduled events. Please check facility alerts & notices, as well as the Family Friendly Events Calendar

and Visitor's Guidelines

for information that may impact your travel plans.
H Living Units

H-1, H-2, H-3, H-4, H-5, H-6
Visit days and times are not affected by holidays.
SCCC Visit Schedule Details

---
G Living Units

GA, GB, GC, GD
Visit days and times are not affected by holidays.
SCCC Visit Schedule Details

---
Intensive Management Unit (IMU) & Segregation
Visit length is based on Management Level, as follows:
Management Level 2 — 1 hour per week
Management Level 3 — 2 hours per week
Management Level 4 — 3 hours per week
| | |
| --- | --- |
| Sunday: | None |
| Monday: | None |
| Tuesday: | None |
| Wednesday: | None |
| Thursday: | None |
| Friday: | 5:00 p.m. – 8:00 p.m. |
| Saturday: | 12:00 p.m. – 3:00 p.m. |
Facility Programs
Academic & Partnership Programs
Adult Basic Education
Bookkeeping
Building Maintenance Technology
Computer Life Skills
Drywall
Roofing and Siding
Technical Design – State Certificate
Welding – State Certificate
Research Based Programs
Work & Vocational Programs
Chair Shop
Metal Shop
Laundry
Business Office
Community Involvement
Stafford Creek inmates participate in various activities that support the community.
Volunteer Programs
Volunteers are instrumental in assisting in the development of programs aimed at promoting positive changes in personal growth and successful reintegration to society. The Inside-Out Prison Exchange Program puts together fundraisers for community charity groups such as the Children's Advocacy Center of Grays Harbor , Coastal Community Action Program , Habitat for Humanity , and the Grays Harbor Food Bank Distribution Center.
Giving Back to the Community
The Grays Harbor Lions Club works with Bicycles from Heaven to donate like-new bikes to the community. Inmates receive old bikes and bike parts, refurbish them, and donate them to the Lions Club for distribution to individuals in need. Over 1,000 bikes have been distributed throughout Grays Harbor County to date.
Inmates also participate in outreach efforts, such as crocheting hats and blankets and donating them to community like the United Gospel Mission of Grays Harbor , the nursery at the local hospital, and the United Way of Grays Harbor Coat & Blanket Drive. Through Toy Time, inmates make toys to donate to the community for children during the holidays. These donations go to the Children's Advocacy Center of Grays Harbor and the Christmas for Kids in Grays Harbor program.
Art in Public Places
The Art in Public Places (AIPP) program facilitates the acquisition, placement, and stewardship of artwork in state-funded building projects throughout Washington. The Washington State Legislature established the AIPP program in 1974 to acquire artwork for educational institutions and state agencies, funded by ½ of 1 percent of the state's portion of construction costs. Today, the State Art Collection includes more than 4,700 artworks.
Stafford Creek Superintendent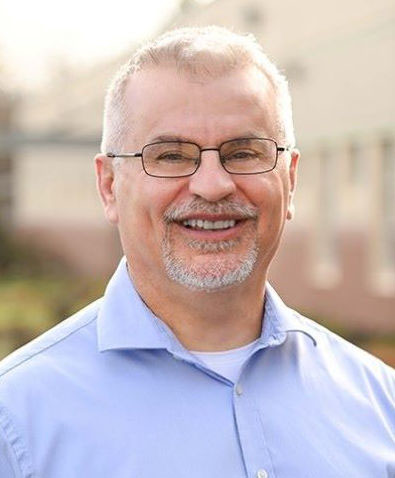 Superintendent
Ron Haynes
Ron Haynes joined the Washington Department of Corrections in 1986 as a correctional officer at Washington State Penitentiary. In 1989 he moved to Clallam Bay Corrections Center and served six years in the capacities of correctional officer, correctional sergeant, and temporary hearings lieutenant until promoting to Airway Heights Corrections Center (AHCC) in 1994. While at AHCC Ron served in the capacity of lieutenant and captain, until he accepted the position of Associate Superintendent of Programs in 2012. Haynes' experience includes serving as correctional captain at Monroe Correctional Complex's Washington State Reformatory Unit for six months in 2002. In October 2017, he became Superintendent of Stafford Creek Corrections Center.
Superintendent Haynes has extensive history working with DOC specialty teams at multiple facilities. He has been a member and team leader for Emergency Response Teams and Special Emergency Response Teams at Clallam Bay and Airway Heights. Ron has also served as an emergency response team academy instructor.
During his 30 years Haynes has worked at four different facilities, and at all of the custody levels from MI2 to Max. He has vast knowledge of prison operations and emergency response, having been involved in multiple incidents throughout his career.