Mission Creek Corrections Center for Women (MCCCW)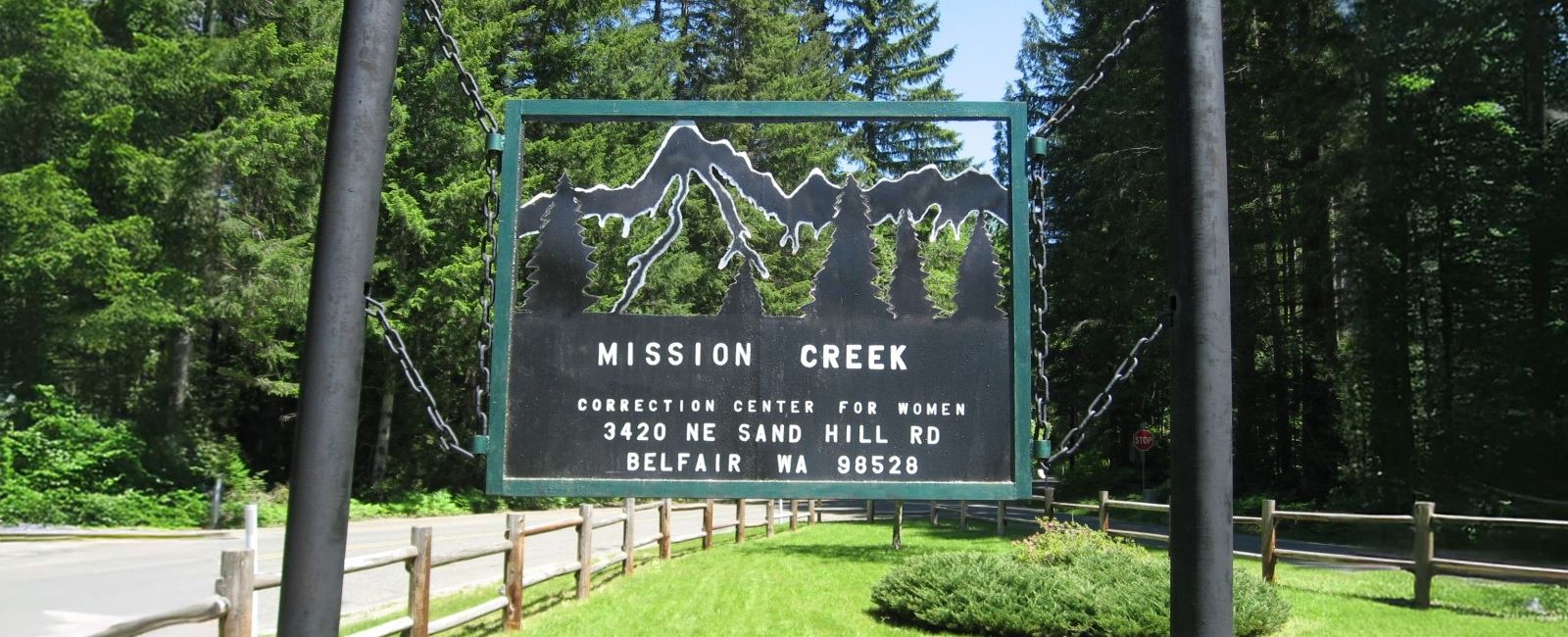 Facility Alerts & Notices
Before visiting, check for notices that may impact your travel plans. For visitation cancellations, you can follow

@WADOCVisits on Twitter.
Friday, June 15, 2018: Visitation is cancelled due to the relay for life event. Visitation will resume normal hours on Saturday, June 16, 2018.
MCCCW Visiting Information
Visitor Application Process
To visit an inmate, you must complete the visitor application process. Go to the Prison Visits webpage for information about what is required in your specific circumstances to complete the visitor application process.
The visitor application process must be completed for both Prison Visits and Video Visits.
Visitor Guidelines
The general guidelines that are applicable to all prison facilities is detailed in DOC Policy 450.300 Visits for Incarcerated Individuals
. MCCCW also has its own Visitor's Guidelines
detailing important notices, visiting rules, guidelines for all visits (prison and video), and regular visiting hours for each housing unit.
MCCCW's Regular Visiting Hours have also been published below as a quick reference for your convenience.
Family Friendly Events
Many family friendly events are hosted at MCCCW. These events may disrupt regularly scheduled visiting hours. Please refer to the MCCCW Family Friendly Events Calendar
for information regarding upcoming scheduled events.
Regular Visiting Hours
Below are the regularly scheduled visiting hours for each unit that accepts visitors at MCCCW. Regular visiting hours are subject to change due to unplanned incidents, as well as scheduled events. Please check facility alerts & notices, as well as the Family Friendly Events Calendar
and Visitor's Guidelines
for information that may impact your travel plans.
Visit Room
Sunday:
2:45 p.m. – 5:00 p.m.
6:30 p.m. – 8:30 p.m.
Monday:
2:45 p.m. – 5:00 p.m.

*


6:30 p.m. – 8:30 p.m.

*




*Only applicable if Monday is a state holiday

Tuesday:
None
Wednesday:
None
Thursday:
None
Friday:
6:30 p.m. – 8:30 p.m.
Saturday:
2:45 p.m. – 5:00 p.m.
6:30 p.m. – 8:30 p.m.
---
Video Visiting Hours
Per DOC Policy 450.300 – Attachment 1, Video Visiting
, video visits will be scheduled in 30 minute increments and may not exceed one hour in duration. Hours posted represent the available check-in times for scheduled visits.
Daily:
10:00 a.m. – Scheduled End
11:00 a.m. – Scheduled End
2:00 p.m. – Scheduled End
3:00 p.m. – Scheduled End
9:30 p.m. – Scheduled End
10:30 p.m. – Scheduled End

Facility Programs
Academic & Partnership Programs
Adult Basic Education
Beyond Trauma
Business Technology
College Readiness Course
Domestic Violence Survival Group
High School Equivalency (HSE)
Job Seeking Skills
Moving On
Partner in Parenting
Pawsitive Prison Project & Cat Adoption Program
Read to me Mommy
Roots to Success
Transition to Life
Women's Conference
Research Based Programs
Work & Vocational Programs
Butterfly Rearing Technician
Community Service Work Crews
Education Teacher Assistants
Fisheries Work Crew
Food Services
Horticulture
Janitorial
Library Clerks
Maintenance
Recreation Teacher Assistants
Warehouse Clerks
Community Involvement
At Mission Creek Corrections Center for Women (MCCCW), there is participation on the Community Advisory Board and Family Advisory Committee.
Volunteer Programs
Volunteers are instrumental in assisting in the development of programs aimed at promoting positive changes in personal growth and successful reintegration to society. Volunteer led programs at MCCCW include: Alcoholics Anonymous (AA) , Narcotics Anonymous , Crystal Meth Anonymous , Celebrate Recovery and Bridges to Life .
Giving Back to the Community
Many inmates are in the Circle of Giving program. They utilize the many materials donated by members of the community to craft high quality quilts and crocheted items for homeless and needy individuals.
Additionally, quarterly fundraisers are held and the proceeds are donated to local charities.
Mission Creek Superintendent
Superintendent
Devon Schrum
Devon Schrum has worked for the Washington Department of Corrections since 1996. Schrum has worked at McNeil Island Corrections Center, Washington Corrections Center for Women, Larch Corrections Center, and headquarters. She began her career as a clerk typist 3 and rose through the ranks of progressively more responsibility, including corrections officer, sergeant, corrections manager, security director, superintendent, reentry director, and, most recently, assistant secretary. On December 1, 2017, she became the superintendent of Mission Creek Corrections Center for Women.
During Schrum's tenure as director of security, she led a team to evaluate and improve staff safety for correctional staff, including the design and implementation of safety forums. Schrum established and co-chaired the statewide security advisory committee until she assumed her role in establishing the Reentry Division in 2015. She also co-authored the book Keeping Prisons Safe: Transforming the Corrections Workplace in 2014. As assistant secretary, Schrum built a network of community partners in support of the development of a reentry continuum in Washington.